Marie Goulden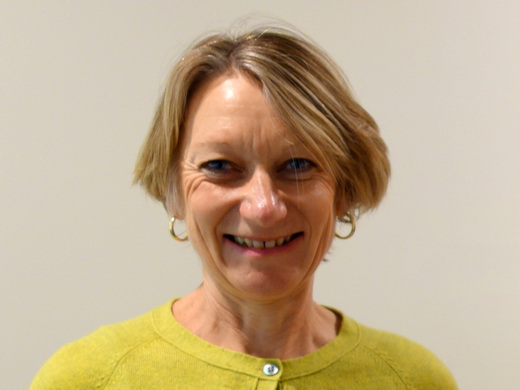 RGON BN
Research Co-ordinator
New Zealand Brain Research Institute, Christchurch
Research Co-ordinator
School of Psychology, Speech and Hearing, University of Canterbury, Christchurch
I come from a nursing background and completed my nursing degree in 1995 while based in Otago.

Since moving with our young family to Christchurch in 2006, I have spent the last seven years working as a Research Coordinator for the Canterbury Child Development Research Group, based in the Psychology Department at the University of Canterbury.

The two projects I have been predominantly involved in there have been longitudinal studies. The first has been following the development of approximately 110 children born very preterm, alongside a similar number of children born full-term at the same time. The second project is the methadone in pregnancy study, which also has approximately 100 children in both the case and control groups.
I have joined the NZBRI as a Research Coordinator for a new study looking at improving outcomes in patients with Parkinson's disease.This randomised controlled trial of combined physical and cognitive activity will be seeking patient volunteers from both Christchurch and Dunedin, and is a Brain Research NZ - CoRE study, funded for two years.
Publications
Provided on request for non-commercial personal use by researchers.
2022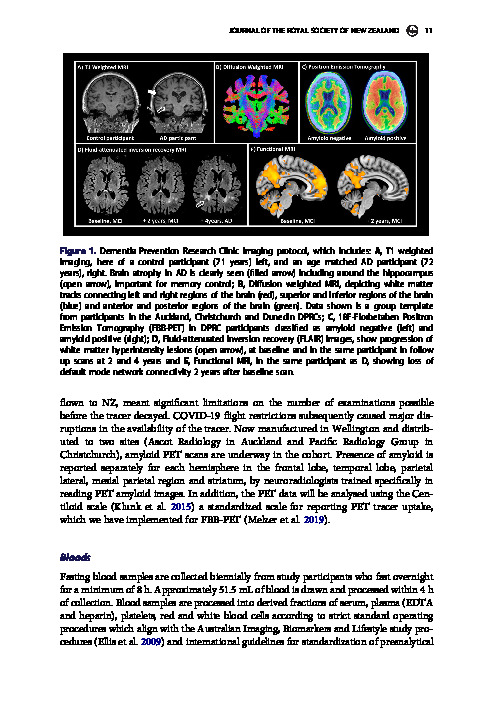 (2022).
Dementia Prevention Research Clinic: A longitudinal study investigating factors influencing the development of Alzheimer's disease in Aotearoa.
Journal of the Royal Society of New Zealand
.
10.1080/03036758.2022.2098780
2021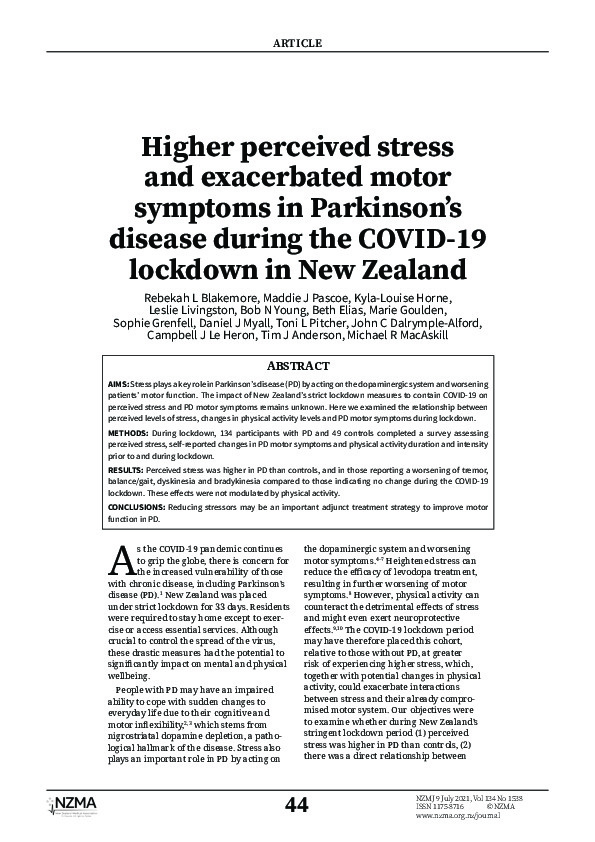 (2021).
Higher perceived stress and exacerbated motor symptoms in Parkinson's disease during the COVID-19 lockdown in New Zealand.
The New Zealand Medical Journal
,
134
,
44-51
.
(2021).
Recruitment and retention of participants in longitudinal studies after a natural disaster.
Longitudinal and Life Course Studies
.
10.1332/175795921X16168462584238