Dr Laura Paermentier
Clinical Research Coordinator
New Zealand Brain Research Institute, Christchurch
I graduated as medical doctor in 1997 in Belgium. I run the movement disorders clinical trials for Principal Investigator Prof Tim Anderson from A (for Administrative or Assessments) to Z (for Zeal, "a great enthusiasm in pursuit of an objective"). We conduct mostly Phase III, but also  some Phase II, clinical trials in patient populations such as Huntington's disease, Parkinson's disease, Dystonia, Alzheimer's disease and Epilepsy. Our small team is complemented by a very methodical research assistant (Beth Elias) and the fantastic clinical research liaison staff at Canterbury Health Lab. We are lucky to be able to call upon the help of some local neurologists as back up investigators.
I started working at the NZBRI in 2009 and through my work, I have met hundreds of families affected by neurological conditions. It opened my eyes to the beauty of life and of the human brain; clinical trials strengthen our understanding of a disease and in some cases allow for the discovery of a new treatment.
I am particularly interested in Huntington's disease, a genetic neurodegenerative disease. In 2013, we started working on ENROLL HD, an observational study of families with or at risk of Huntington's disease, sponsored by CHDI. This ongoing study has received a very positive response from people from all the South Island and further afield. We are currently involved in the ROCHE BN40423 clinical trial of ASO (antisense oligonucleotide) for early motor manifest Huntington's patient. ASO is an artificial piece of DNA that is designed to prevent the production of Huntingtin protein. It is administered by lumbar puncture.
I also assist Prof Anderson and Dr Le Heron in the CDHB botulinum toxin clinics where patients with dystonia are treated.
I love spending time at the beach, in the water, or on the Port Hills. I love the Marlborough Sounds. I enjoy overseas travel, playing cards and tennis, kicking a football around and reading. I am learning to play acoustic guitar.
Publications
Provided on request for non-commercial personal use by researchers.
2016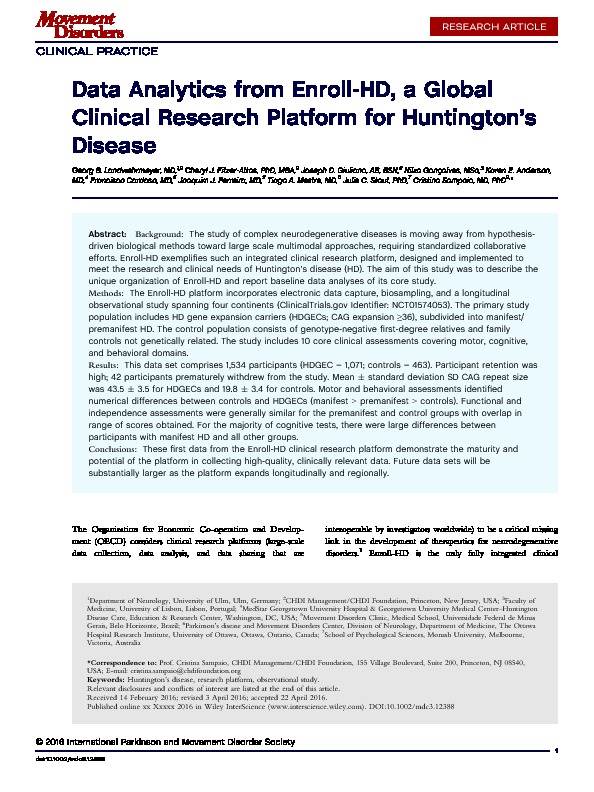 (2016).
Data analytics from Enroll-HD, a global clinical research platform for Huntington's disease.
Movement Disorders Clinical Practice
.
10.1002/mdc3.12388
2014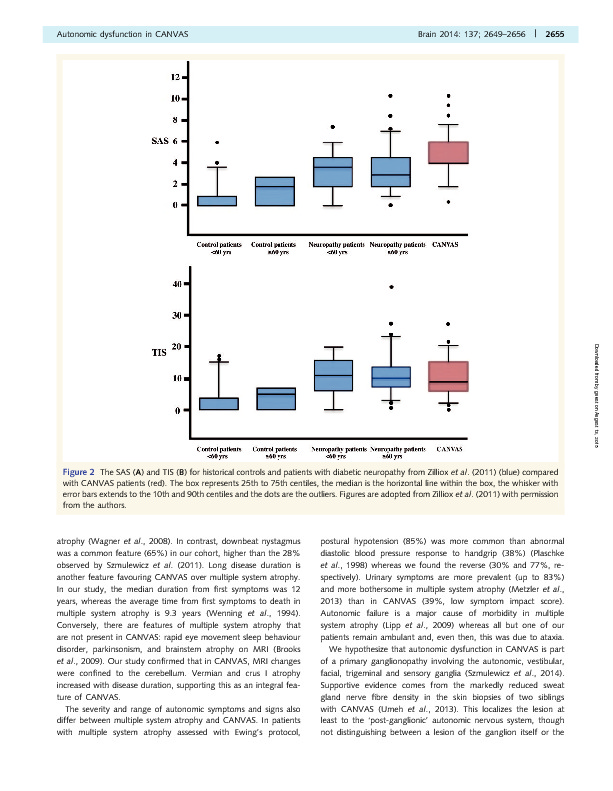 (2014).
Autonomic dysfunction is a major feature of cerebellar ataxia, neuropathy, vestibular areflexia 'CANVAS' syndrome.
Brain
,
137(10)
,
2649-2656
.
10.1093/brain/awu196