NeuroTech - Research focus 
Lapses of responsiveness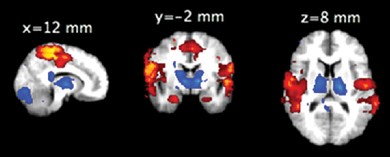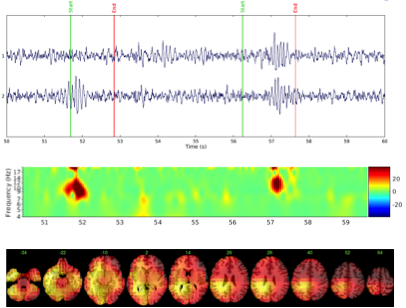 Brief complete lapses of responsiveness (<15 seconds) include:
microsleeps,
lost-attention lapses, and
diverted-attention lapses.
All of these can be very serious, not only disrupting performance but leading to accidents and, in some cases, multiple fatalities, particularly in transport and military sectors. We have shown microsleeps occurring in healthy, non-sleep-deprived people at a mean rate of 79 /h.
We are a world leader in lapse research, particularly in terms of:
behavioural and EEG-based detection and characterization of microsleeps,
investigation of the underlying mechanisms of lapses via zooming in on deep neuroelectric activity in the brain and via by simultaneous-fMRI+EEG, and
effects of factors such sleep deprivation and task complexity on propensity to lapse. 
A major aim is the development of a software-based platform for integration with a commercially-available EEG headset to create a system able to predict lapses in real-time and provide early 'wake-up' warnings for implementation in critical real-world environments.
Obstructive sleep apnoea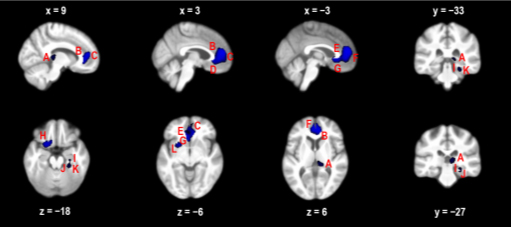 Obstructive sleep apnoea (OSA) is a common sleep disorder, characterized by recurrent upper airway obstruction during sleep, which leads to events where breathing stops (apnoea) or becomes very shallow (hypopnoea). This respiratory disturbance leads to cyclical oxygen desaturation, sleep fragmentation, and, in turn, excessive daytime sleepiness and a substantially increased propensity for microsleeps and risk of fatal accidents on the road. In addition, we have shown that people with untreated moderate-severe OSA have substantially and chronically decreased perfusion in 3 areas of the brain during wakefulness, in addition to changes due to increased drowsiness. We consider these changes precede and probably underlie future structural abnormalities.
Continuous positive airway pressure (CPAP) during sleep is the treatment of choice for OSA but is only publically funded for severe OSA. We are nearing the end of a longitudinal study aimed at quantifying adverse changes in perfusion, cognition, and microsleep propensity in people with moderate OSA and determining the extent to which these can be reversed with CPAP treatment.
Forensic brainwave analysis
Brain fingerprinting (BFP) is a technique, developed in the USA and in its infancy, in which event-related potentials (primarily P300) in response to three types of visual or auditory stimuli (probes, targets, irrelevants) can be used to determine whether a person has contextual knowledge of an event, weapon, procedure, environment, etc., which only that person would have – e.g., perpetrator of some specific crime. 
A research programme (partially funded by the NZ Law Foundation), with staff and postgraduate students from University of Canterbury (School of Law; School of Psychology, Speech and Hearing) and NZBRI, is aimed at lab- and field-based validation studies of BFP, which has not been faulted in previous, albeit limited, US studies.  Dependent on the outcome of the replication and validation studies, our aim is to have BFP launched as a routine forensic procedure by NZ Police and, ultimately, be accepted by NZ Courts as evidence towards a defendant being found guilty or innocent. NeuroTech: 
provides expertise on evaluation of the technology and test methodology,
aims to initiate machine-learning R&D aimed at substantially reducing the time of the FBA test (currently 3-4 hours) and pre-test preparation, while retaining its accuracy, and
aims to help explore factors which might lead to reductions in the accuracy of BFP (e.g., alcohol/drugs, neurological disorders, psychiatric disorders).
| | |
| --- | --- |
| | |
| Average ERPs in response to target (red), irrelevant (green), and probe (blue) stimuli in a UC law subject determined by BFP to be 'Information Absent' of having attended a wedding | Average ERPs in response to target (red), irrelevant (green), and probe (blue) stimuli in a UC law subject determined by BFP to be 'Information Present' of having attended a particular wedding. |