Dr Campbell Le Heron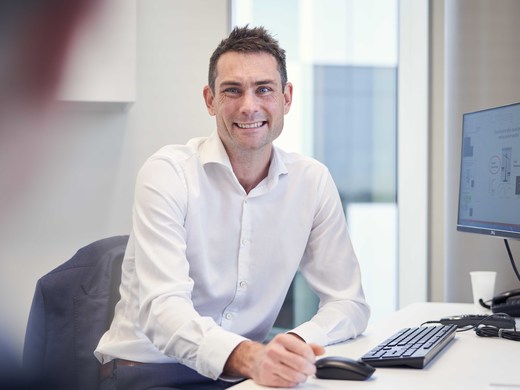 MBChB, FRACP, DPhil
Consultant Neurologist
Department of Neurology, Canterbury District Health Board, Christchurch
Cognitive Neuroscientist
New Zealand Brain Research Institute, Christchurch
Senior Lecturer
Department of Medicine, University of Otago, Christchurch
I am a Neurologist and Cognitive Neuroscientist with a strong interest in cognitive disorders and the normal neural processes that underlie these deficits. My recent research has focussed on understanding the mechanisms that underlie apathy – a disorder of motivation with often debilitating consequences – in various neurological disorders including Parkinson's disease, cerebral small vessel disease and Huntington's disease. I use specifically designed behavioural paradigms, physiological recordings (e.g. of pupillary responses to reward) and imaging techniques (including fMRI, diffusion imaging and arterial spin labelling) to investigate whether apathy is caused by disruption of normal decision making processes – particularly the integration of reward information and action costs to drive choice. My work is heavily influenced by basic neuroscience developments, which I aim to translate to the clinical context. In turn, by studying patients with disorders of cognition I also aim to improve understanding of these underlying normal processes.
 
Following completion of Neurology specialist training in 2014 I undertook a DPhil at the University of Oxford in Professor Masud Husain's cognitive neurology research group. I have now returned to New Zealand where I work as a Neurologist specialising in Cognitive and Movement disorders, and am developing a research program centred on understanding neurobehavioural disorders and the complex neural interplay between cortical and subcortical regions that leads to the generation (or not) of actions.
Affiliations:
New Zealand Brain Research Institute
Department of Medicine, University of Otago, Christchurch
Department of Neurology, Canterbury District Health Board
Cognitive Neurology Research Group, Nuffield Dept of Clinical Neurosciences, Oxford, UK
Motivation and Social Neuroscience Lab, Oxford, UK
Scholarships and Grants:
2019 – Canterbury Medical Research Fund (CMRF) Major Project Grant
2014 – Christopher Welch Scholarship in Biological Sciences, University of Oxford
2014 – Clarendon Scholarship, University of Oxford
Publications
Provided on request for non-commercial personal use by researchers.
2023
2022
2021
2020
2019
2018
2014
2007
2005
2004