Prof Wassilios Meissner
MD PhD
Visiting Professor
New Zealand Brain Research Institute, Christchurch
I am a Neurologist, with subspecialty expertise in Movement Disorders and particular interest in Parkinson's disease (PD) and atypical parkinsonian disorders such as Multiple System Atrophy (MSA) and Progressive Supranuclear Palsy (PSP). I am currently on a research leave at the NZBRI and have a visiting appointment at the University of Otago. The main goal of my research leave is to learn more about eye movement control in healthy subjects and patients with parkinsonian disorders.

My main affiliation is with the University of Bordeaux in France where I am Professor of Neurology since 2012. Within my clinical activities, I am director of the PD Expert Centre Bordeaux and co-chair of the French Reference Centre for MSA.

My current research focuses on biological and clinical markers of disease progression in PD and MSA, as well as the development of new preclinical models and treatments for PD and MSA in a translational approach. Within my current research activities, I have recently completed a phase 1 study with two innovative vaccines directed against alpha-synuclein in patients with MSA (http://sympath-project.eu) and coordinate the European ARTEMIS consortium (http://www.erare.eu/financed-projects/artemis).
Publications
Provided on request for non-commercial personal use by researchers.
2019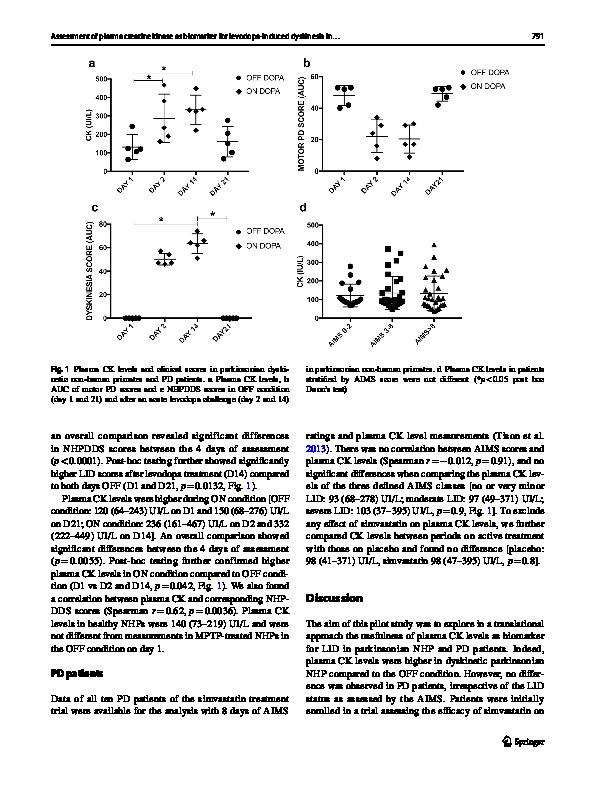 (2019).
Assessment of plasma creatine kinase as biomarker for levodopa-induced dyskinesia in Parkinson's disease.
Journal of Neural Transmission
,
126
,
789-793
.
10.1007/s00702-019-02015-x
(2019).
How to apply the Movement Disorder Society criteria for diagnosis of progressive supranuclear palsy.
Movement Disorders
.
10.1002/mds.27666
(2019).
Dopamine transporter imaging for the diagnosis of multiple system atrophy cerebellar type.
Parkinsonism & Related Disorders
.
10.1016/j.parkreldis.2019.02.006